#133 –Natalie's Abusive Relationship and How it Transformed Her
2 months ago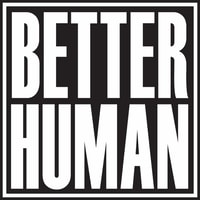 #133 - Natalie's Abusive Relationship and How it Transformed Her
Today, Colin and Armando are joined by Natalie, who shared her incredible story of transformation after an abusive relationship. This episode is filled with heartwarming, inspiring bits of wisdom and advice that everybody can benefit from. Tune in now!
About Show:
👨 The Better Human Podcast is a show dedicated to the pursuit of Building Better Humans. Hosted by Colin Stuckert, Entrepreneur, Thinker, and Better Human Builder.
🧑‍🤝‍🧑 We are obsessed with finding ways to become better. We are PRO HUMAN and celebrate the collective human experience.
📖 We bring on human guests to teach, share, and learn.
Connect: Get my best content each week via the Better Human Newsletter
Support our work on Patreon - Help us Build Better Humans through Big Ideas and Better Thinking
Join Colin on YouTube:
Free Resources
50 Tips for Real Food by Colin Stuckert
The Almanack of Naval Ravikant: I own the Kindle version, a physical copy and the free PDF. It's that good.
Free Skillshare course access links (limited supply)
Copyright 2020 Colin Stuckert
These statements have not been evaluated by the Food and Drug Administration. These products and recommendations are not intended to diagnose, treat, cure, or prevent any disease.