#122 –Dating, Relationships, and Mindset with Elsa Moreck
3 months ago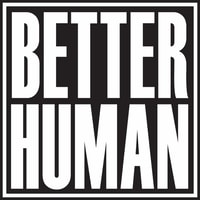 #122 - Dating, Relationships, and Mindset with Elsa Moreck
On today's show, Colin is joined by his friend Elsa Moreck, to talk dating, flirting, relationships, mindset, healthy ways of looking at dating, body language and so much more! Tune in to learn all about her and how you can turn your dating habits around to live a more fulfilling and less exhausting love life.
About Elsa
Elsa Moreck is a Lebanese-American author and Millennial dating coach based in Austin, Texas.

Elsa is helping Millennials combat the transience of modern dating culture to create more meaningful and lasting relationships. Her vision is to help Millennials find love in an era where swiping and social media have completely altered social dynamics.

Since she started sharing blogging online about dating in 2015, she's garnered a loyal audience who heed her guidance on seduction, setting clear boundaries, and securing commitments from partners of their choosing.

Her coaching practice attracts people across the globe in search of answers to their relational paradoxes, and she's quickly becoming a trusted source in the dating and relationship scene. In 2016, she published her first book Eliminate, Meditate, Create.
Find Elsa on the following links:
About Show:
👨 The Better Human Podcast is a show dedicated to the pursuit of Building Better Humans. Hosted by Colin Stuckert, Entrepreneur, Thinker, and Better Human Builder.
🧑‍🤝‍🧑 We are obsessed with finding ways to become better. We are PRO HUMAN and celebrate the collective human experience.
📖 We bring on human guests to teach, share, and learn.
Connect: Get my best content each week via the Better Human Newsletter
Support our work on Patreon - Help us Build Better Humans through Big Ideas and Better Thinking
Join Colin on YouTube:
Free Resources
50 Tips for Real Food by Colin Stuckert
The Almanack of Naval Ravikant: I own the Kindle version, a physical copy and the free PDF. It's that good.
Free Skillshare course access links (limited supply)
Copyright 2020 Colin Stuckert
These statements have not been evaluated by the Food and Drug Administration. These products and recommendations are not intended to diagnose, treat, cure, or prevent any disease.